1 janvier 2014
3
01
/

01
/

janvier
/

2014
21:30
Bonne année 2014 à tous !
Happy new year 2014 for all !

Comme l'année dernière je fais un sondage pour élire laquelle est, selon vous, la plus belle monnaie de 2013.
J'ai fait mon choix uniquement parmi les monnaies commémoratives en argent bien sûr.

Le tri est subjectif bien évidemment.

Laquelle vous plaît le plus ?
Donnez votre avis.
As last year I'm doing a poll to elect which is the most beautiful coin of 2013.
I made my choice among the silver commemorative coins of course.
It is subjective choice of course.
Which coin do you prefer ?
Give me your opinion.
01) BELARUS Année du Cheval
01) BELARUS Year of the Horse
02) BURKINA FASO Smilodon
02) BURKINA FASO Smilodon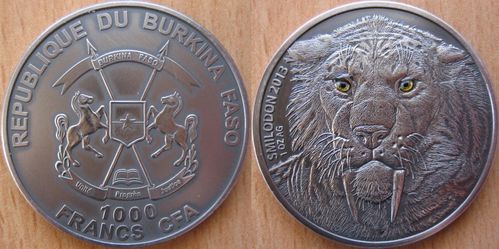 03) CANADA Papillon verre Murano
03) CANADA Butterfly Murano glass
04) ESPAGNE Découverte de l'océan Pacifique
04) SPAIN Discover of Pacific ocean
05) FIDJI Malachite room
05) FIJI Malachite room
06) LITUANIE Carte grand duché
06) LITHUANIA Map grand duchy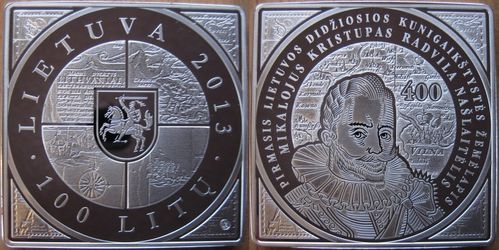 07) MONGOLIE Argali
07) MONGOLIA Argali
08) NIUE Mystères de Wawel
08) NIUE Mysteries of Wawel
09) NIUE Mercury
09) NIUE Mercury
10) NIUE Tigres
10) NIUE Tigres
11) NIUE Oeil de crocodile
11) NIUE Croceye
12) NIUE Oeuf arbre d'amour
12) NIUE Egg love tree
13) NLLE ZELANDE Art Maori Koru
13) NEW ZEALAND Maori Art Koru
14) PALAU Tiffany Art Vénitien gothique
14) PALAU Tiffany Art Venetian gothic
15) PALAU Palais des glaces de Versailles
15) PALAU Hall of mirrors Versailles
16) PALAU Minéral Art Basilique St Pierre
16) PALAU Mineral Art St Peter Basilica
17) RUSSIE 1150 ans de Smolensk
17) RUSSIA 1150 years of Smolensk
18) SLOVAQUIE Kosice
18) SLOVAKIA Kosice
19) TOGO Bison
19) TOGO Bison
20) UKRAINE 1025 ans de la christiannisation
20) UKRAINE 1025 years of christianization